ABRA In Conversation with Clarissa Brooks

IMAGES by L3EAY
What if there are no words for what happens when time reminds us of how human we really are? No words to describe how we struggle to wrap our arms around the possibility that humans have never been the deciders of time or space. No words to make sense of the fact that many of us are just cloudspotting and dreaming of the next tomorrow. 

Some authors have tried and nearly touched on what those moments in time do to the human understanding of truth. As Toni Morrison says so eloquently in her 2015 essay for The Nation," I know the world is bruised and bleeding, and though it is important not to ignore its pain, it is also critical to refuse to succumb to its malevolence. Like failure, chaos contains information that can lead to knowledge—even wisdom. Like art."  

2020 was a portal some would call that very wealth of knowledge. When the COVID-19 pandemic ravaged communities, and marginalized people took to the streets to fight governance that had left them for dead, society began to unravel. Relationships, networks of care, and ideas of normalcy and safety that had kept many of us oblivious to the violence of our everyday lives were no longer shielding us from the truth. In the two years since that strange bend in time, we have all become familiar with birthing new selves in times of chaos. For artists of any genre, birth and death are one and the same. ABRA, who was born Gabrielle Mirville to her parents, has come out of this time warp ready to shift into alignment and move into a rebirth.

That's where Cult Classic finds the princess of synth-pop and alternative R&B, lying in the ruins of disaster, staring at the clouds and making sense of what many would call an unending apocalypse. This reality has made the musicality and evolution of ABRA much more poignant and more relevant than ever. ABRA returns to the scene gazing out in search of truth, owning her story and making something out of this space and this time.   

It's important to note how the internet plays a critical role in all of this. ABRA, who has been deemed the dark wave duchess by fans, was one of the first demi-gods of Tumblr and SoundCloud. It's time to center one of the canonical artists of the late 2010s, who since then is ready to build a name for herself. She is not anyone's sidekick or anyone's feature piece, ABRA in her sophomore album she is taking center stage, presenting herself in its rawest form yet. 

And we're grateful to bear witness to it all.
In a recent sit-down with superstar icon ABRA, writer Clarissa Brooks gets a chance to dive into what's been going on since "Unlock It" and where we go from here.
"When Chynna passed away, (RIP Chynna), that really kicked off a different stage of my life, not that it had to just do with me. I reflected a lot and then that's when we started to get into the thick of the pandemic. I was just thinking about everything. Music, creating, what I thought my plans were, how quickly everything can be like, "sike, you thought."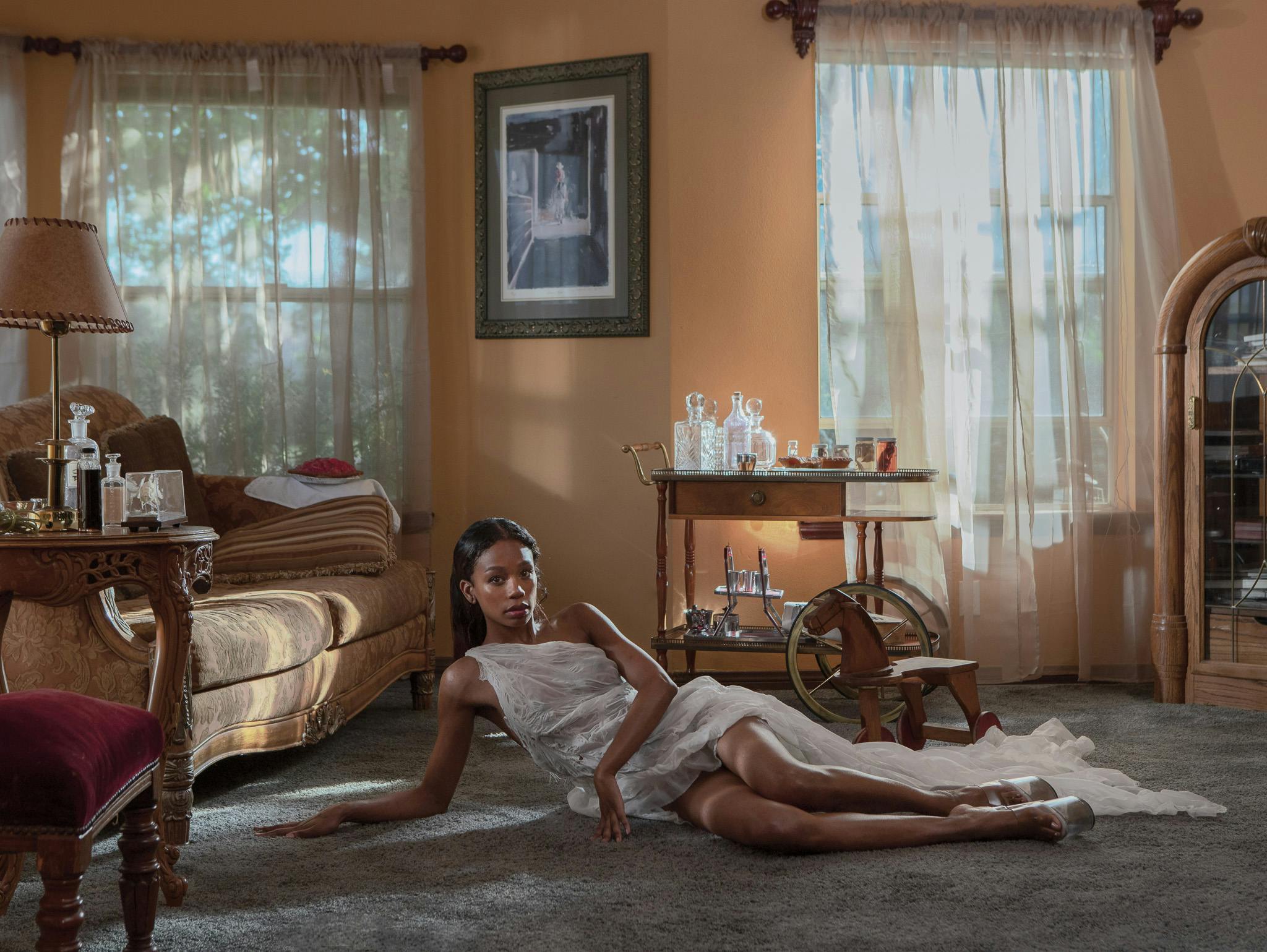 "I thought I was going to put out an album in 2020, and was really lost when that didn't happen, but then life was like, "Grow up. You want to put out an album? Do you do this for real?" So I went on this journey of trying to do it for real, and it was frustrating and it was really torturous. Very "bloodletting on the beat", but I'm actually really glad it happened that way. Like you said, death…rebirth. I had to kill my babies..."
"People I've just met in fittings literally seeing more of me than my friends have ever while growing distant from the people I had intimate and personal relationships with. So the lyrics are about that, and it's the intro to your life-changing, and I would say this album has been one of my biggest life shifts—the next character—the big arc in my character development so far."
"And there's something in the Bible that talks about being transformed by the renewing of your mind, and I think that's what this album is really based on."