CLUB CHAI
Why You Loved Last Night: Oakland
Photos by
Drea Nieto
Written by
Apryl Fuentes
Multimedia archival work is essential to the existence of contemporary diasporic connection through art and creation. If we do not support and give shine to the members in our communities creating work in this exact moment, what are generations after us going to have to look back on? So much non-Western, non-white history is left unknown and untold because of social inequity and silencing.
CLUB CHAI exists as a curatorial platform centering queer and trans artists, DJs, and producers as well as a multitude of diasporic narratives. Founded by multidisciplinary producers, DJs and visual artists, Esra Canoğulları and Lara Sarkissian, this party was always intended for expansion into various art mediums that would embrace their ideas. Both founders, Canoğullari of Turkish descent and Sarkissian of Armenian descent, expressed the importance for them to make room for cultural conversations extending beyond their own roots.
"For some people it's hard to understand what, exactly we are. 'Are you a label? Are you a party?' We can be all of that. We kept it this way so we could expand into different spaces within the world, including film and music, just to show people that this kind of thing is still connected to all these different mediums. Like a story that extends beyond a party, CLUB CHAI reflects not only our practices as interdisciplinary artists, but the practices of everyone we already work with," explains founder, Lara Sarkissian.
In conversation with Canoğulları and Sarkissian, we discussed the constant feeling of needing to commodify our own cultures, creating some sense of digestibility for the masses. This is a present issue with the way people consume the bodies of work non-white artists create, without understanding a culture beyond a popularized reference point. Their platform has created the opportunity for travel and connection with global music output, situated in contexts far different than what the US has to offer. Curations by Canoğulları and Sarkissian, are layered with homage to queer and trans DJs, whose performances took place before egoism and Internet recognition were normalized. Contemporary "DJ culture" centers the DJs fandom and visibility, and not necessarily the sonic story being told. It is apparent how important navigating this reality is for the founders of CLUB CHAI. They are creating an environment in which people feel included in the soundscape and not separated from a person behind the gear.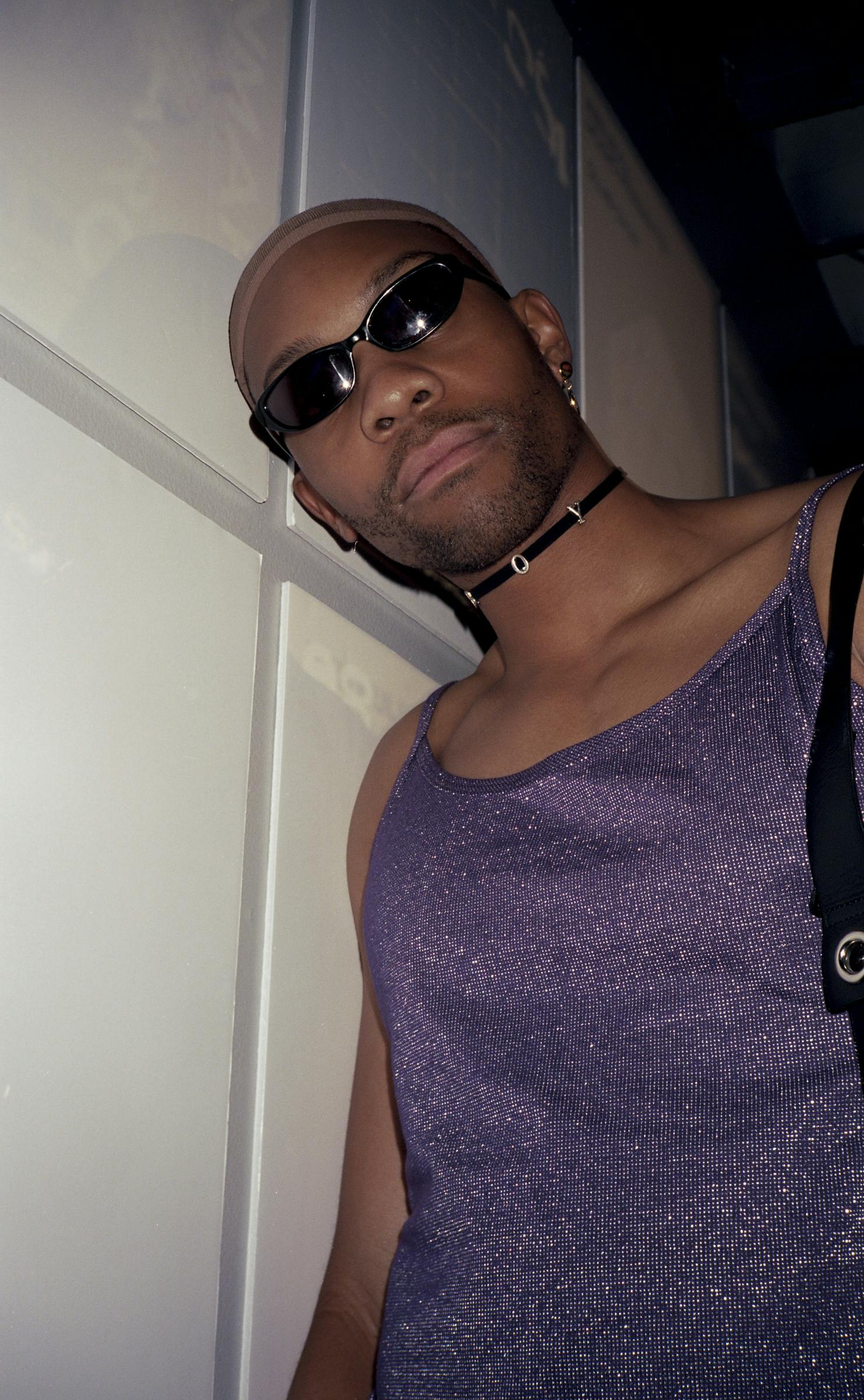 "I think DJing is inherently about an archive and always has been. That's why a lot of interdisciplinary artists gravitate toward that medium. It's something that you can tell stories with and talk about with time, using the past, the present, and thinking about the future; to create these really transcendent moments that aren't just about you. It's about having this dialogue with the crowd, to create what you want the future to sound and feel like—what you're excited about," Canoğulları continues.
On any given weekend in the Bay, there's always something to attend, whether it be a group show, a concert, a DJ night or a Mission District bar crawl. CLUB CHAI has become an Oakland staple, hosting consistent parties, events and workshops for a community that otherwise remains unnoticed by local funding and mainstream support. That's the beauty of organizing within (a community). Canoğulları and Sarkissian, work with local artists and friends alike when producing events, from sourcing local design for promotional materials to hosting radio shows via Oakland's very own Lower Grand Station in the heart of downtown. No two CLUB CHAI parties are alike, ranging from raves under freeway underpasses to large warehouse parties in West Oakland.
You're almost guaranteed to run into familiar faces at any CLUB CHAI event or DJ set no matter where it might take place. As time progresses, the network grows, friends inviting friends, inviting other friends—we're mere degrees of separation apart. I remember seeing CLUB CHAI for my first time ever, after connecting with 8ULENTINA on Twitter and being invited to their upcoming Boiler Room. Not only was this my first CLUB CHAI experience, it would go down as the very first Boiler Room to ever take place in Oakland. Hosted by East Oakland native, DJ Fela Kutchii, in the upstairs dancehall of a local bar, devoted fans danced next to DJ booths peaking crowd interaction. Various plants and palms lined the stage as a soft pink and purple light cast its luminescence on every partygoers' movement. From that moment on, I was part of a space that acknowledged my queer identity—a safe haven for expression, and a place to dance unlike I could ever do at a bar or club.
Three years strong, CLUB CHAI recently celebrated their anniversary at Public Works, a venue aimed towards electronic music and what remains of San Francisco's fading underground music scene. Fading due to the rampant nature of a new tech culture. A highly anticipated lineup included both local and out-of-town acts and members of the CLUB CHAI family, featuring: SHYBOI, Quest?onmarc, Thoom, 8ULETINA and Davia Spain, FOOZOOL, Qing Qi, Oakland's B-Side Brujas, Fela Kutchii, and Trav13za. Legendary DJ Venus X and creator of NYC's very own GHE20G0TH1K, headlined the night, and has been a long time friend and supporter of CLUB CHAI.
"Being able to book this lineup is so monumental for us because we have never been able to bring out this many artists. On a sound level, it's so many people we respect so much. It tells the CLUB CHAI story, in the sense that this is the wide range of sounds that we support, it's not limited to just one type of sound and it changes," says Canoğulları.
As the pursuit for technological advancement encroaches upon cities like Oakland, San Francisco, Brooklyn, New York City, and Los Angeles to name a few, it is important now more than ever for our underground scenes to acknowledge and ground each other. CLUB CHAI's three year anniversary was a celebration of the time, care, and hard work that goes into existing and pursuing our visions for the future. They've planted the seeds of sustainability and individualism, so we can grow and take things into our own hands.
"I'm so proud and in awe of how something like this has grown and has spoken to so many people. It's something that years ago I would have felt very alone in, or didn't feel like so many people could relate. Each time we've had a party, it's brought so many new faces, and I think that means we're doing something right, you know," concludes Sarkissian.