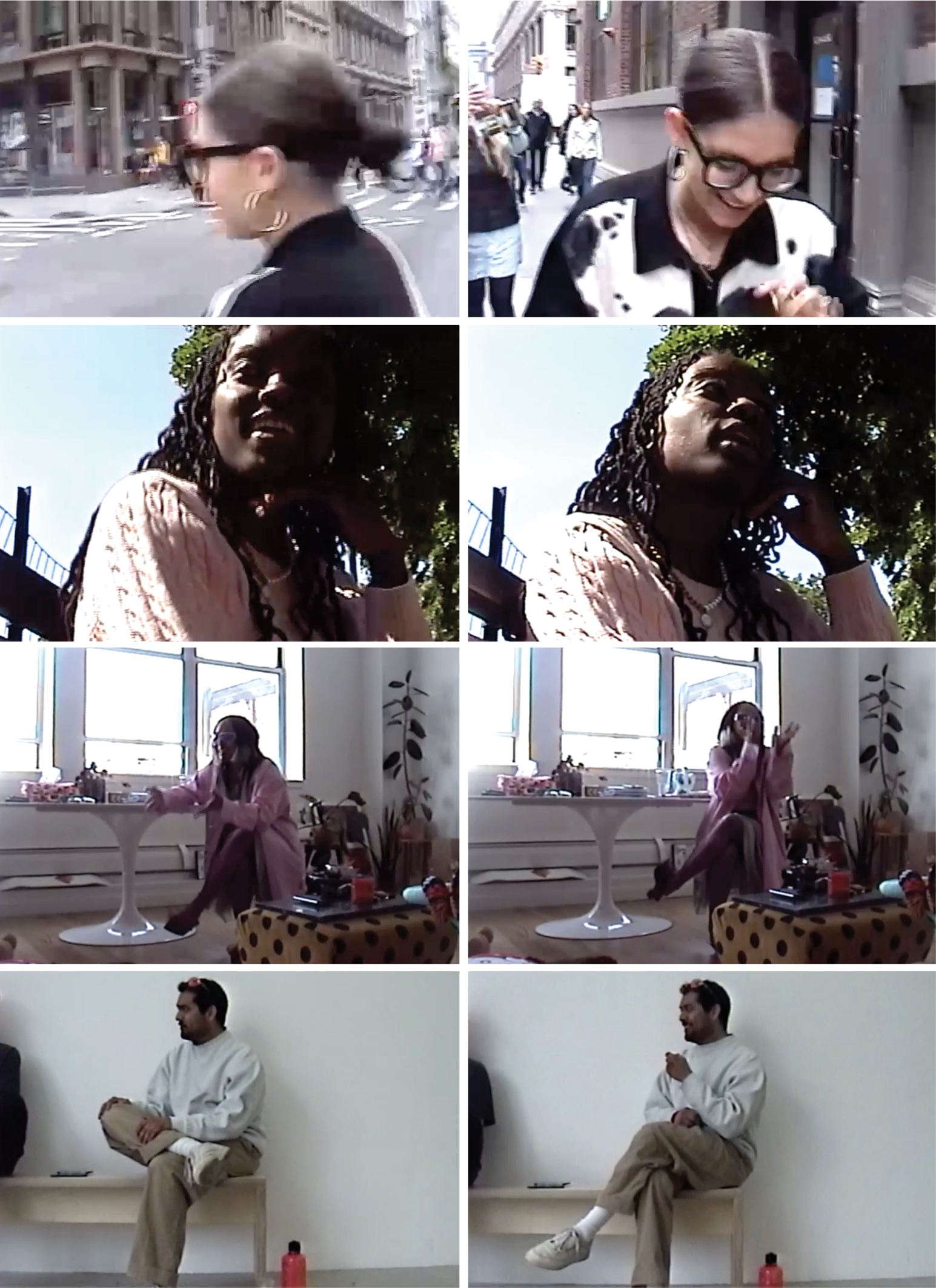 How to Make
In America


Photography and Images by Ryan Blackway
Aloe Blacc washes out from my speakers and into the living room. My brain swells with still frames from the HBO comedy-drama, "How to Make it in America." The ill-fated series didn't make it long. Curt as the story arc may be, the project spoke to a generation grasping for any shred of confirmation that what they loved could be realized. At the time, high fashion had its understanding in the soup de jour of pop culture, but what about these underground-driven entities, the ones that were doing it all themselves, by any means necessary, with an attitude that guided the aesthetic?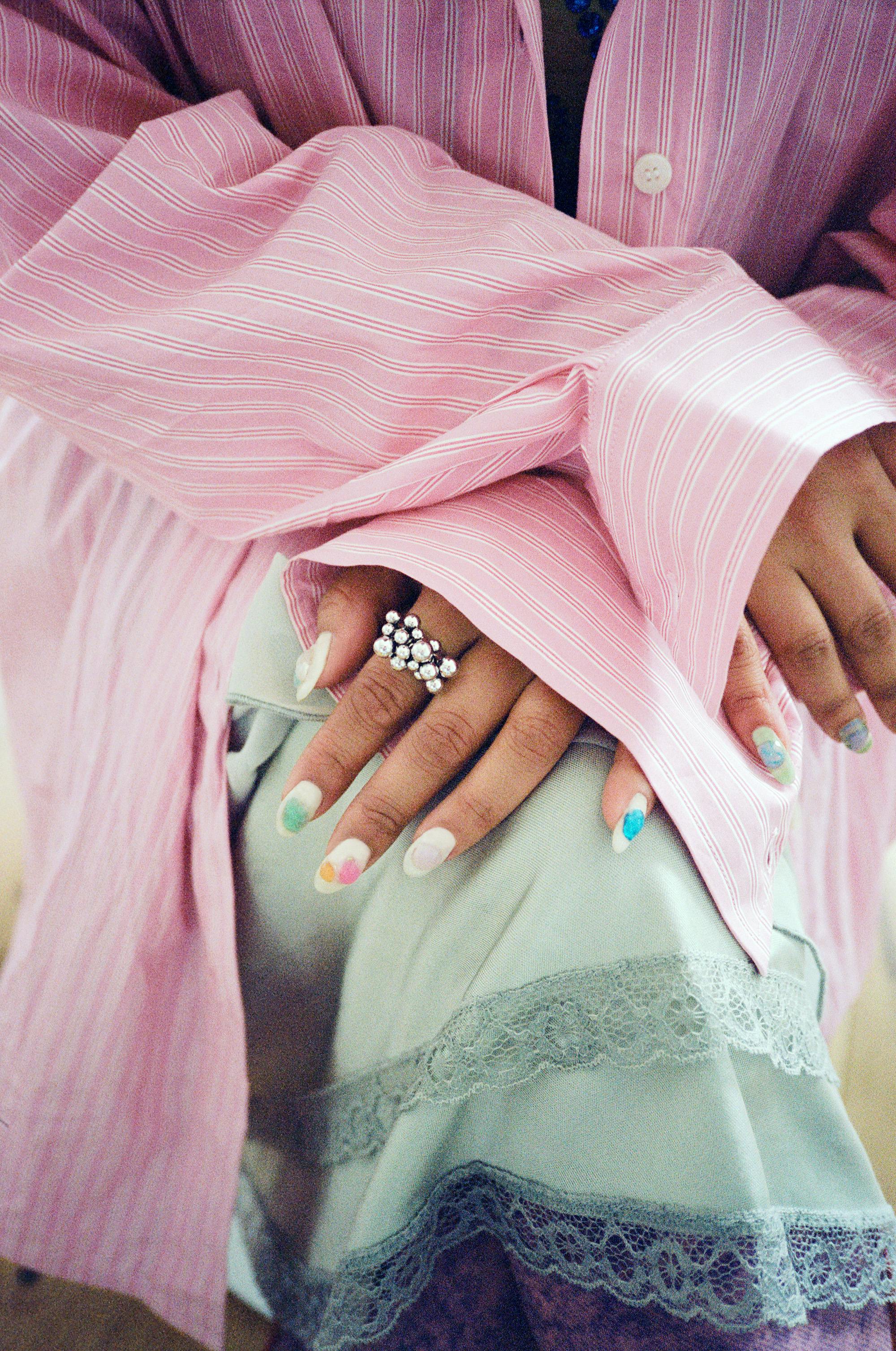 Just as the internet was beginning to bloom, a rag-tag group of passionate anthropologists started chasing new perspectives. The essence of these newfound perspectives just happened to be woven into tees and hoodies instead of binding in a book. And because of that, you could identify your people in the unlikeliest places. The head nod as we took in and confirmed each other's stylistic choices. It was like we had a direct line into each other's frame of mind, more efficient than the words I type now. 
Before we handed over our dopamine receptors to tech companies, knowledge in this sector was hard to find. Merely putting in the time and educating oneself was a statement unto itself. It wasn't a click away on Reddit—it was a city away. A reference on a track that wasn't a radio single, but a detail we heard loud and clear nonetheless. Hidden gems opened portals into new worlds to think differently about the one you existed in.
To someone who existed within America, this was revolutionary. There were very few chances to transfer intellectual thinking in an otherwise massively capitalist way of living that spoke to rebellion. Style was the Trojan horse into new philosophies.
You have to remember, at the time of HTMIIA airing, it was only three years since Entourage Season 3, episode 11 went into broadcast. One that sees Turtle missing out on a pair of Fukijama x Nike Air Force 1's from UNDFTD (that is until his boy Vinne hooks him up with 1-of-1s). That reference being a major plot point was a beacon to those that were participating in something that was still being defined to the mass audience. Our little secret was getting recognized.
Moments like these were resounding waves of validation that the high you were chasing, to uncover more about art, self-expression and those creating their own platform, was indeed possible. The information was out there you just had to know where to look.
HTMIIA was proof that the movements you felt a part of, the music you were digesting, and the dots connecting this musician and this t-shirt brand were not for nothing. Our turn to lead the cultural zeitgeist was here. Soon after this show would end, streetwear, and fashion as we knew it, would influence every touchpoint of mainstream media.
The stories that were begging to be told started snowballing. Emerging brands started to become the reference point for the attitude of an entirely new demographic. The chasm between what we were into and what your mom saw on TV was now not so far apart. The goal was to do right by your community and create a platform that pushes the conversation forward. Money was the byproduct of many others agreeing and subscribing to your ideology, a plus, but never engineered as some corporate business model that would grow and scale, at least intentionally. 
There are many reasons humans create art; to create a record of a specific time, place, person or object,  to express and communicate ideas, or to make our surroundings more beautiful, they all do one thing particularly well, inspire our minds. Through art, we as humans experience life through a unique lens that separates us from all other lifeforms that we share this beautiful green and blue galactic rock with. 
When it comes to aesthetics, beauty, personality, and style, it's easier to point to than it is to define. You know it when you see it. Our pursuit of aesthetically driven lives has never been as accessible and front of mind as it is today. With a single glance, we can experience another person's emotions, desires, and fears. It will elicit tears, laughter, and other somewhat unforeseen physical responses while altering the ways we see the world. 
We take our learnings from various art forms and find more and more ways to incorporate them into every touchpoint of our day. Look at advertising and art. In this post-Virgil, post-postmodern world, all universes are clashing together for some cosmic collaboration. As we continue the journey together, I find a deep curiosity in those who have a hand in creating these aesthetics.
@Cozyakili on TikTok psychoanalyzes this in their "artful living" TikTok video (watch that!) and it allowed me to see an arguably vain world as an evolved world. Beauty, in all its subjective forms, creates new narratives. Those who participate in crafting these behind-the-scenes nuances have the biggest impact on us and our perception of celebrity, brands, logos, and eventually, our emotions. 
"It takes a village" may be the most accurate description of how many minds must truly come together to materialize one idea into the world. And many of those who make major contributions aren't always the first credit to roll. Set designers, prop masters, hair and makeup stylists — the list goes on and on — these wonderfully talented and passionate people who work together to give us their version of beautiful are legendary. 
We live entire lifetimes in their world, movements built on their very foundation. New ideas evolved from their inspiration that create an ongoing dialogue between past, present, and future. There is beauty in this life. There is beauty in choice. We all strive to find our tribe, the ones who nurture, heal and inspire us.
For better or worse in this stage of our evolutionary game of capitalism, brands are a viable platform to express ourselves. Brands and the artists they employ to perform alchemy and extract an essence on their behalf hold undeniable magic. We all choose to spend our undetermined amount of hours doing something, and these humans dedicate theirs to making something as they see it, as they feel it, for themselves, and for us too.
In an attempt of preserving the "who" instead of the "what" I caught up with a handful of those who have donned ambiguity instead of a label, to celebrate them and find out how they're extending beyond themselves in the summer of 2022. 
In the city that never sleeps, Elena walks between the intersection of SoHo and Chinatown like someone would flow through their bedroom to their living room, she's comfortable here. That's what you get when you're born and raised in NYC. A product of late 00's internet culture, by age 11 Elena was modifying her clothing to suit her needs and skating in Supreme. By 16 she was thrifting daily and browsing Opening Ceremony for inspo. But it was working at Maharishi that unlocked the door to an entirely new world of style, functionality and intentionality that inspired the looks she's into now. 
Elena doesn't want to play the game the way it's been played so far. After seeing how the sauce is made through various work environments and hanging with seasoned and influential figures in the industry, Elena's set on making it her own way. I'm here for it. As a student of the game, she's had a hand in developing some of the hottest stores and brands in the city. Elena without knowing it, is ushering in the next wave of makers, designers, and creatives who will inevitably be handed the torch.
We pull up to Nanamica now as Elena's giving me the pulse on the city — who's got momentum, which shows I should hit before I head out, and what needs to change around here. We share our affinity for retail, not for the purchase, but for the space it offers, the forum for people to connect, and the medium to get the ideas out. Elena is interested in telling a story through clothing. Right now, that's sampling other brands, but I can tell having her own label is inevitable too.
I see myself. All this passion, curiosity and information has got to go somewhere. Finding ways to do what you love and still Make It In America has been the double-edged sword of my generation, and it's clearly one Elena will be taking on too. For every brand that's doing it today, I rebound with one that made me feel the same type of way. Pitcrew, Social Study, Commonwealth, Nom de Guerre, shit you remember when Saturdays opened and served coffee and you could just kick it on the back patio? That was a vibe. 
Although our experiences are different, we're woven through acknowledging the threads of the places and faces that color us.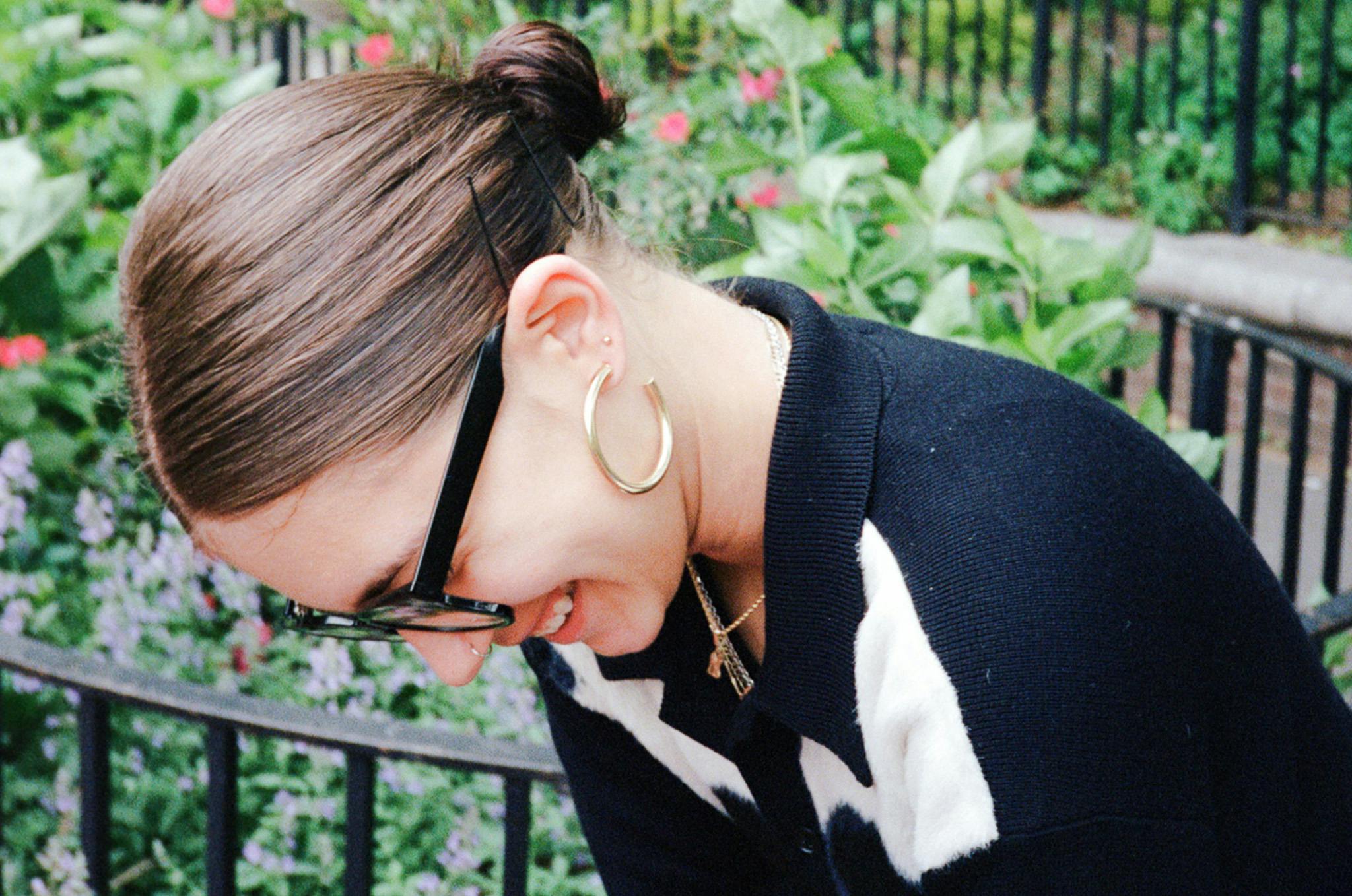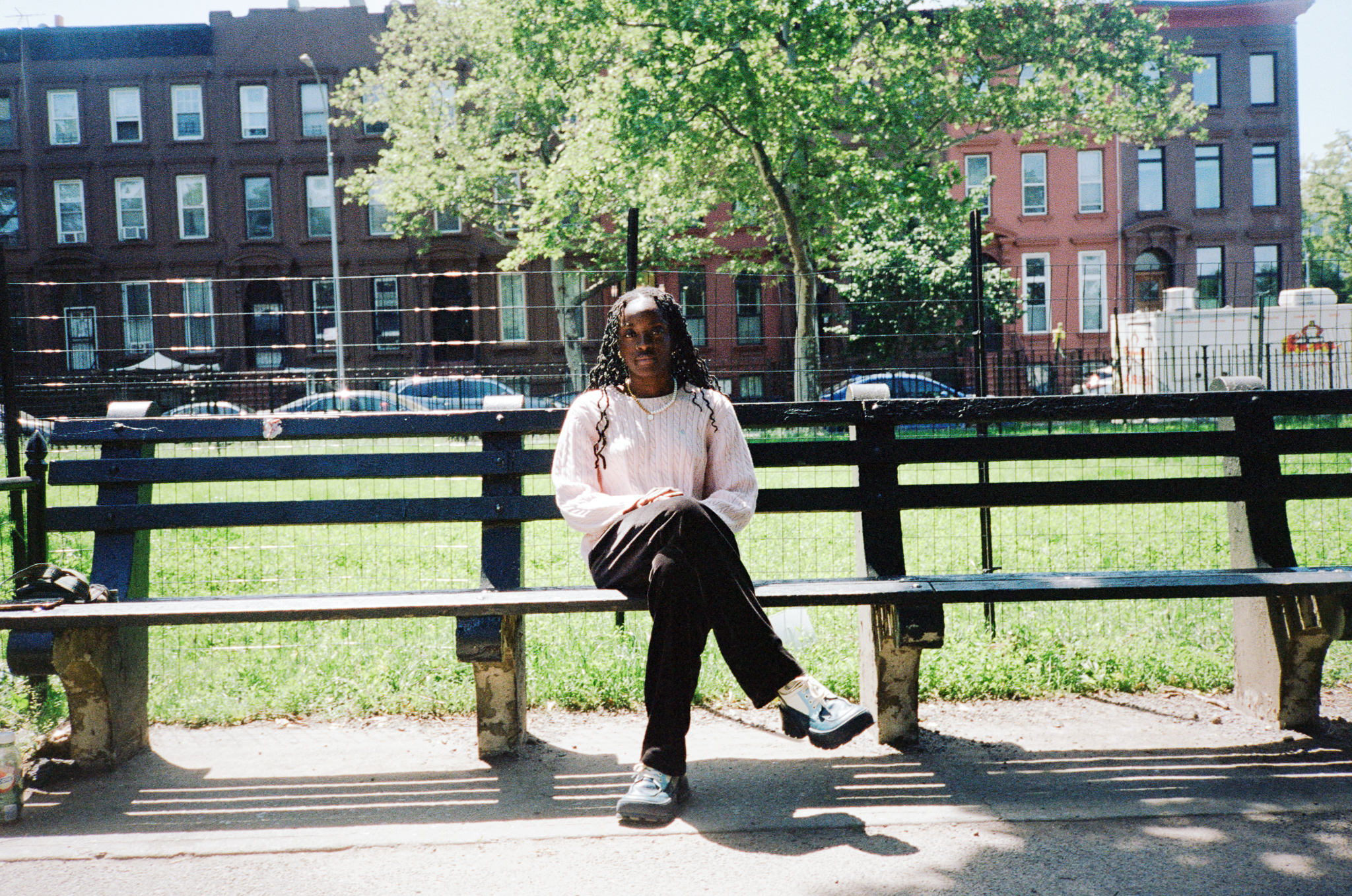 Cool, calm, and collected — Alljahni was gifted with a strong understanding of self at a younger age than most. We're sitting on a park bench in Bed-Stuy and coming to an agreement that mountain air hits different, no matter if it's in West Virginia or Arizona. We bond over our love of mother earth. 
It's made abundantly clear that Alljahni is not concerned with what anyone else likes. She's passionately exploring her own interests and in no rush to slow down. Alljahni feels the energy moving about the city and who's got what — but she's not worried about keeping up with others, just herself. 
After working in various industries and establishing a tenure at KITH, Alljahni decided to step out into the freelance world. Fresh off set from her first wardrobe styling gig for a feature film, we're reminded that life is full of pleasant surprises when you stay in your lane instead of looking over your shoulder. 
There's more to life than this for Alljahni though, maybe it's a speakeasy, maybe it's dedicating her life to a wildlife preserve, but for now it's getting after a high school job fair in Brooklyn to let kids know that what she's doing right now is a career. That there is a path to a paid job that you can be a part of and proud of. No matter where your interests lie.  Alljahni wants to empower kids to be tailors, designers and entrepreneurs. 
I share a quote from a collaborator I recall often, "If each generation banded together to build one bridge instead of feeling the need to reinvent the wheel we'd all be better for it." I can't help but think how this applies to all facets of life including what we're doing on this park bench in Bed-Stuy.
We're living in very interesting times, and sitting down with Alljahni it's abundantly clear that the importance of honing in on yourself and your community is everything. We exist to change the format, to be willing to help each other. We share dreams for more of us to get chances to explore without obstacles, to lead and live a happy and healthy life however we possibly can. 
I ask her if there's anything the world should know. 
"Own your instinct. Pay it forward."
Justin and I caught up in LA's Chinatown on the eve of Franchise's opening night for their debut gallery space. Justin grew up an hour outside of LA. He's telling me about his first industry experience at Case Study over in La Brea. Relishing in their willingness to educate him, and go in-depth on brands — their history, their ethos, and where they fit in in the lineage of fashion, was a series of dopamine waves that crescendoed into his ultimate leap into this world.
That same kindness to adopt a new member at Case Study is what he found while interning for Mister Green after he cold-called Ariel Stark for an opportunity, "I was fortunate to be the only candidate at the time" said Justin with a light, but honest smile on his face.
Since then he's had his fair share of building communities, working with institutions like Brain Dead where they celebrated not having to be just one thing. You wanna make a cafe? No problem. Movie theater? Why the hell not?? We celebrate the excuse these brands give for our chance to learn new skills and make new friends. 
We take turns sharpening our final point. The beauty that unfolds when you get a collection of humans together with a specific yet shared view of the world, so whatever they produce, that's what you're working after. So then it becomes not really about the thing so much — it's about the message that thing delivers. 
Simply put, we are not in service to the brand, the brand is in service to us.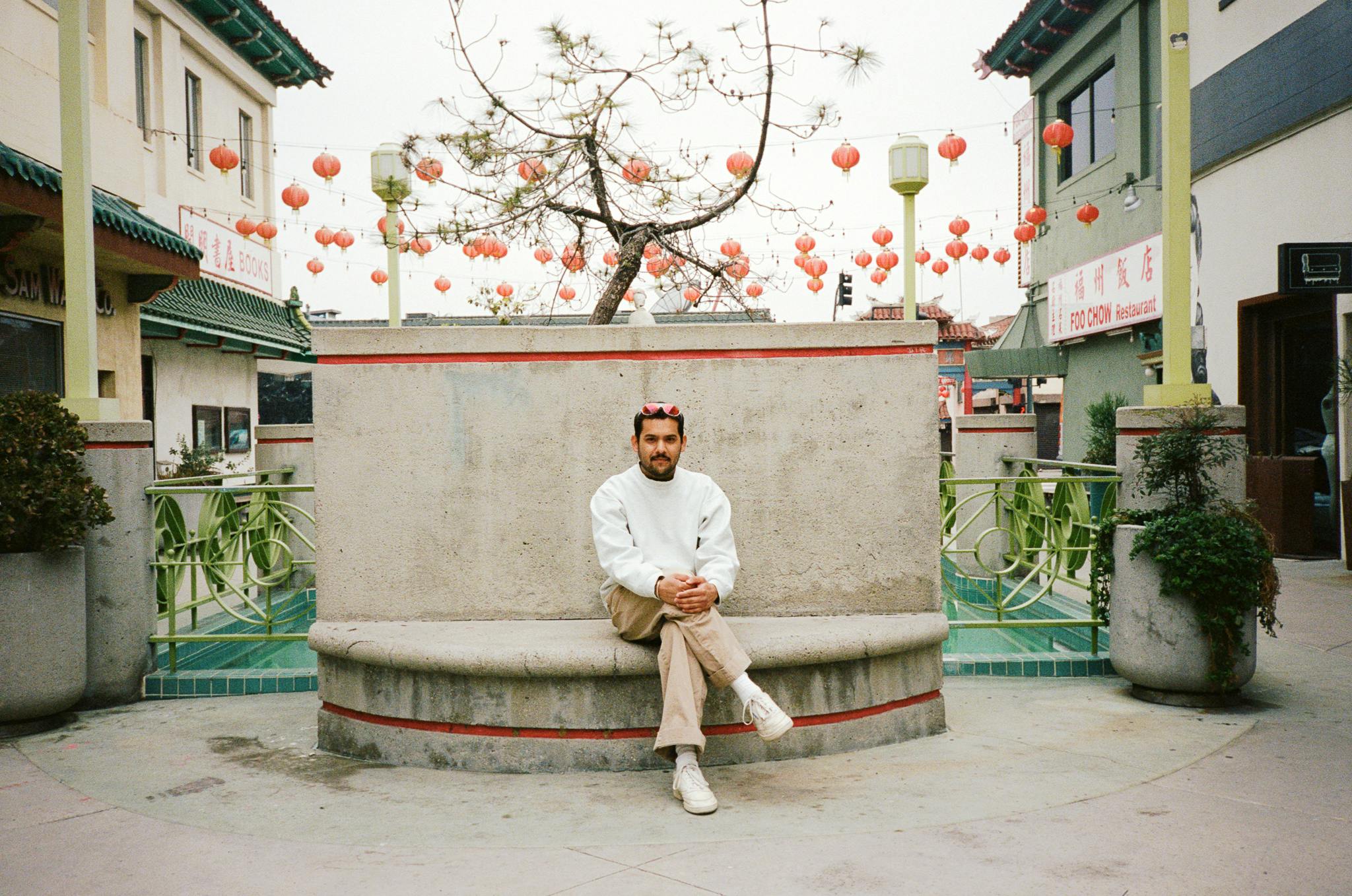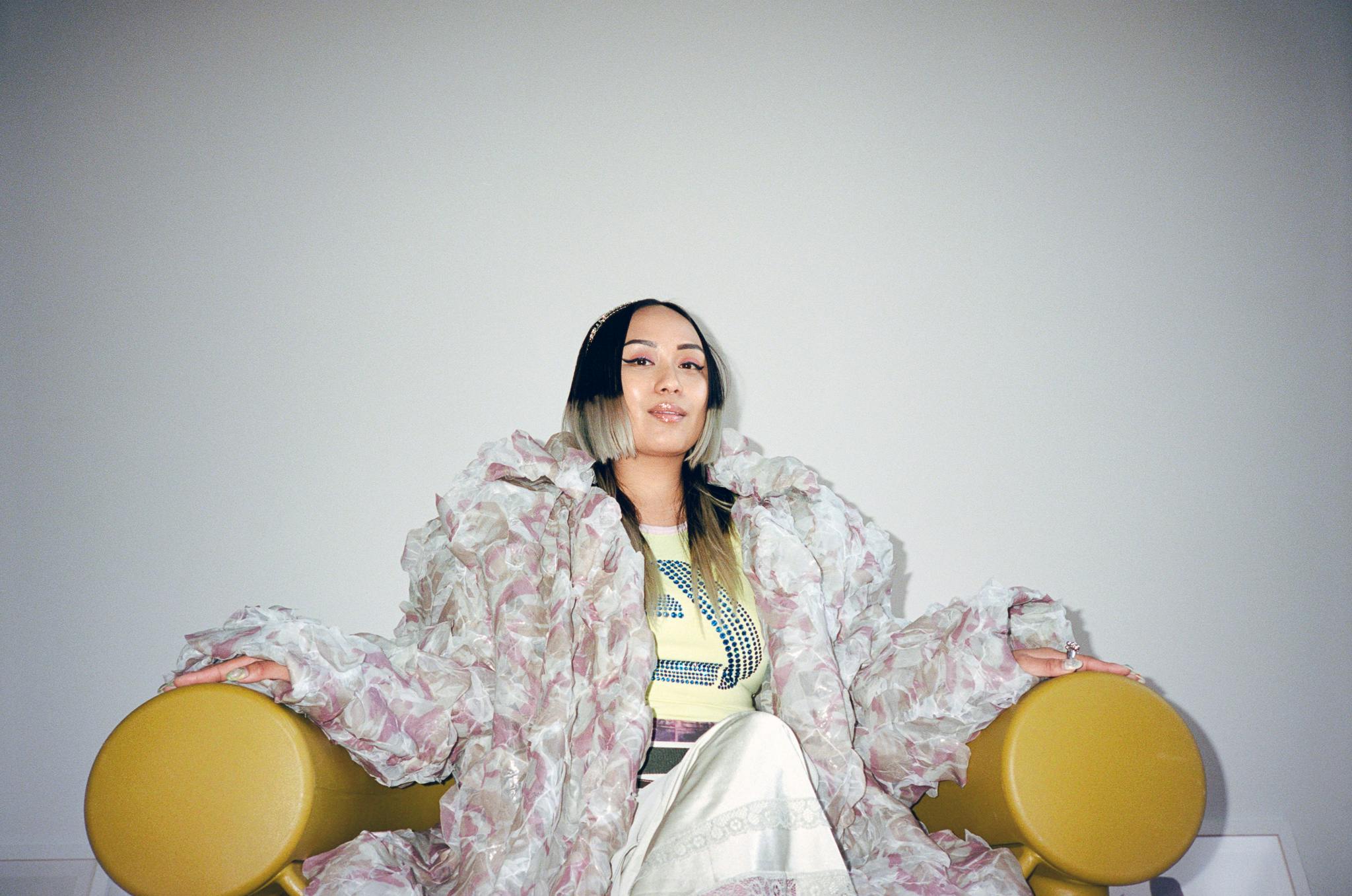 My conversation with Nikki was full of laughter, color, and surprises. Getting ready to go on an extended trip we gathered in her apartment to discuss everything and anything all at once. My welcoming gift? A Hello Kitty Mushroom Chocolate. It feels like we're old friends before I even sit down on the couch. Nikki strikes me as one who has crafted her reality to meet her needs and desires and never looked back. It shows in her work as well. Diesel, a current partner, thrives on her social appetite and flare for a good time. 
We have an art tour and Nikki's showing me her Mark Gonzalez pieces that his wife gave to her after a project, laughing all the while with punchlines in tow as she is deciding on new music to set the vibe. It's clear that, regardless of the medium, Nikki will find a way to put her touch on it. 
From fashion school — to Cannabis — to streetwear, Nikki explains how it's all connected. The word connected reverberates in my brain as I look back at my world. And those who have so kindly let me into theirs. It's a superpower. One she wields every moment of every day.
Nikki shares with me the importance of playing dot connector, pattern mapper and illuminator. The intentionality Nikki brings is in every aspect of her life. There's an artform to crafting a feeling for someone else to experience in the room, and she has fine-tuned it. I have three new friends she's putting me in touch with as I get comfortable on the couch now.
Opening the door for the next generation is close to her heart. Sean Beolchini was her first mentor, a Creative Director for Retro Super Future, and she hasn't forgotten the impact it left on her. Nikki is comfortable operating in the undefined, calm amongst the flurry of messages, calls, and drop-ins to her studio — she's the core of this ecosystem and is always one call away from whatever you may need. And it's impressive to witness. 
We need more Nikki's in this world.