Hard to Explain (2001)
The Strokes
0:00
The Past is a Grotesque Animal (2007)
Of Montreal
3:20
Pony Ride (2004)
Bumblebeez 81
8:33
Rocket Ride (2004)
Felix da Housecat
10:33
Better Off Without You (2011)
Summer Camp
13:14
Windowdipper (2008)
Jib Kidder
16:06
Unstoppable (2008)
Santigold
18:37
Fools Rush In (Kevin Shields Remix) (2006)
Bow Wow Wow
21:45
The Bears are Coming (2008)
Late of the Pier
23:30
Should Have Taken Acid With You (2009)
Neon Indian
26:27
Nonsense (2003)
Komeda
29:00
Hot n Cold (2003)
Basement Jaxx
34:26
Move (Metronomy Remix) (2008)
CSS
36:34
Rocket (2010)
Goldfrapp
41:34
Run the Heart (2010)
Sleigh Bells
44:50
Simple Kind of Life (2000)
No Doubt
47:14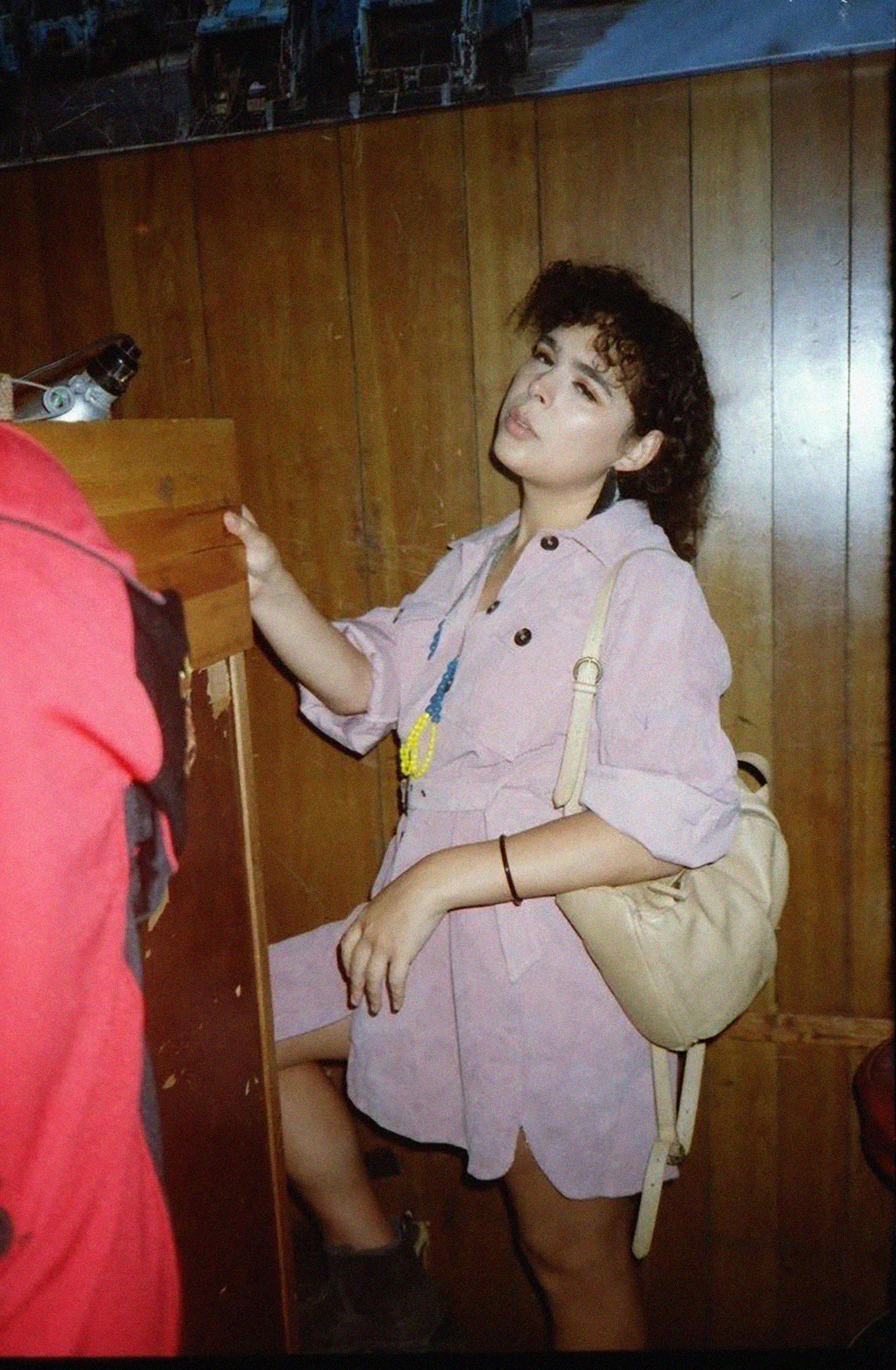 Photo by: Benji Morino
Ariel Zetina For Cult Classic Radio
Ariel Zetina is a Chicago based artist, focusing in music production, deejaying, and writing. Though her music can be considered techno, she takes inspiration from Chicago house, Belizean punta, and the queer club scene worldwide. These influences can be heard on 2020's "MUAs at the End of the World" EP (Femme Culture); and "Marsh" (self released); 2019's "Organism" (Majía); "Shell" (Head Charge); and 2017's "Cyst" (Boukan Records). Her DJs sets have been worldwide. She is a resident at the legendary house club Smartbar, co runs the party/mix series Rumors, and is on Discwoman's roster. She is also a playwright, and has had her plays performed in Chicago, California, NYC, and Baltimore.
CC: How would you describe your mix?
AZ: Indie electronica is the best way to describe it. Only from the years 2000-2010. I wanted to include songs I grew up with that inform how I DJ. All these songs feature both electronic instruments and for the most part, guitars. This is part of musical heritage for sure.
CC: What are some of the objects or images that you chose to represent this mix?
AZ: Urban Outfitters interior, Natalie Portman's pink wig in Closer, an electric guitar, a fish lens camera, Gwen Stefani's pink hair from the Return of Saturn era, the shot of the converse in Sofia Coppola Marie Antoinette
CC: Do you have a favorite food or snack to eat while working on a mix or creative project?
AZ: Coffee. LOL. And a croissant if I'm feeling like Ariel in Paris.
CC: What are your wishes for the future? Is there anything that you are working on right now that you are excited about?
AZ: I'm working on my album :)
CC: Favorite BPM?
AZ: 130 is the perfect BPM, but I'm also partial to 140 and 150.
CC: What's a song or music release that you can't stop listening to right now?
AZ: Olivia Rodrigo SOUR and s4m23- Angelface
CC: What is your best dance floor memory?
AZ: Playing 2017 Honcho on the river during the Eclipse