Jungle Love
DJ Assault
0:00
All D Time On Mi Mind
WTCHCRFT
2:45
There's Only
Bastiengoat
5:22
Aaaaaah
Los & El Blanco Niño
7:00
Deserve
Suzi Analogue Ft. DJ Taye + Opal Hoyt
9:30
Simple Pleasures
Sempra
11:30
Identity Crisis
BSTFRND
17:28
LOVE U GOOD
Rochelle Jordan
21:45
Reason
PinkPantheress
28:18
BREATHE IN BREATHE OUT
PHANTAZN
30:00
Heavy On My Crown
H31R
37:52
Closer (Hug Relief Remix) [Speed Edit]
Kohinoorgasm
40:00
When It's All Over [with Kelela]
FAUZIA
42:25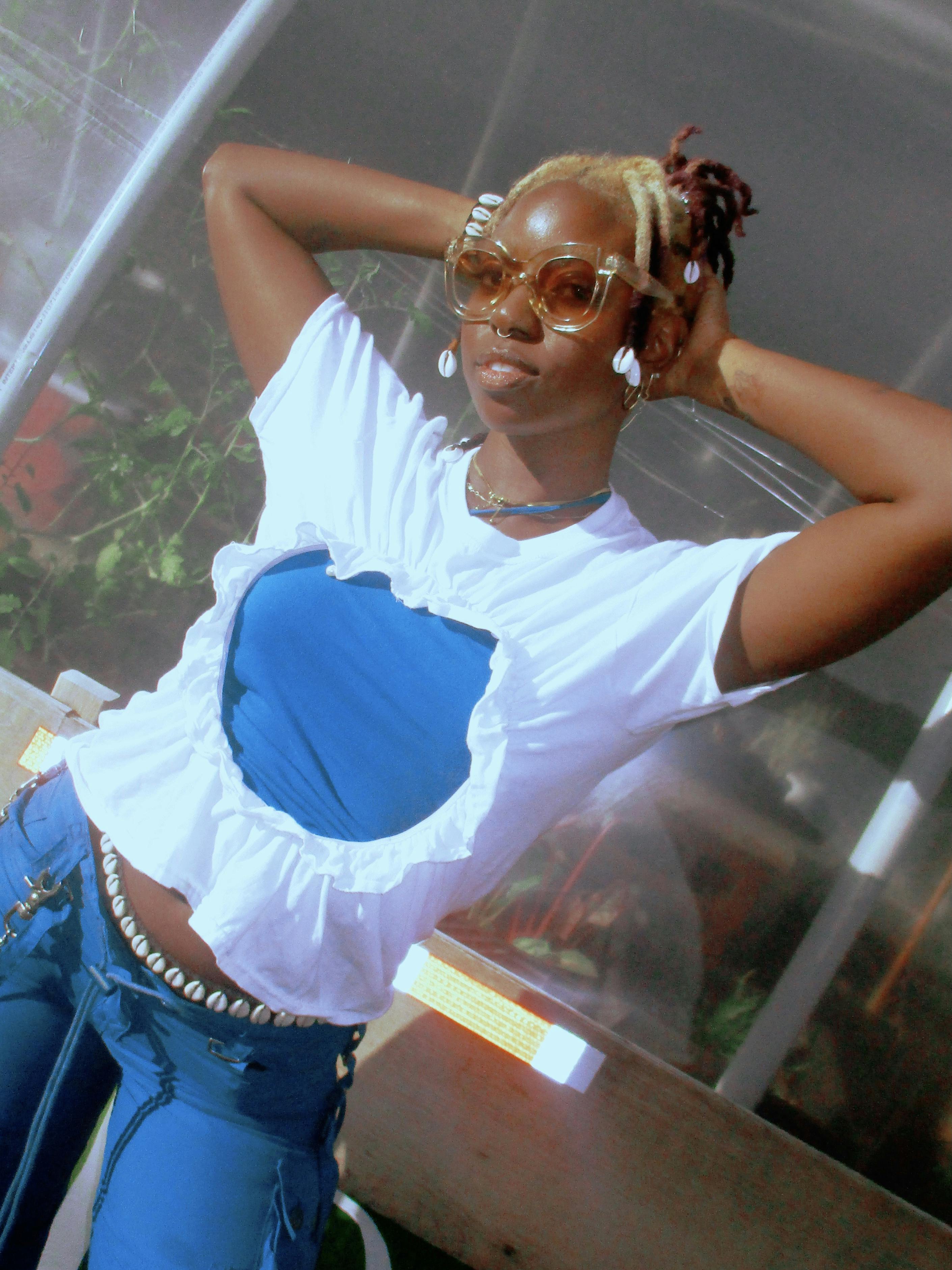 cry$cross For Cult Classic Radio
Multidisciplinary artist Crystal Simone, aka cry$cross is a visual artist, designer, and DJ based in Brooklyn, NY.
CC: How would you describe your mix?
cry$cross: I'd describe this mix as an accurate representation of how it feels to be in a transitional period in your life and learning how to grow, change and transform. It's also representative of my many failed attempts to unplug from social media.
CC: What are some of the objects or images that you chose to represent this mix?
cry$cross: They're a moodboard of my life, and by that I mean I copied and pasted some images from my Tumblr. It's for sure my favorite social media platform.
CC: How are you feeling today?
cry$cross: Tired but alive! So happy I finally got to record this mix because I really had fun experimenting with different sounds.
CC: Do you have a favorite food or snack to eat while working on a mix or creative project?
cry$cross: Tis the season for holiday sugar cookies and spicy Nigerian stews!
CC: What are your wishes for the future? Is there anything that you are working on right now that you are excited about?
cry$cross: I now officially have a manager and I'm excited to see us both grow and learn together and on our individual journeys. I've also been working on creative music projects outside of the club which is exciting because the club has been extremely overwhelming recently. Coming soon ;)
CC: Favorite BPM?
cry$cross: Definitely 160, but I love 140 too.
CC: What's a song or music release that you can't stop listening to right now?
cry$cross: Reason by PinkPantheress.
CC: What is your best dance floor memory?
cry$cross: Definitely when I saw RP Boo play at Nowadays and he dedicated a song to DJ Rashad. Instant tears.
       .-""""-.        .-""""-.
      /        \      /        \
     /_        _\    /_        _\
    // \      / \\  // \      / \\
    |\__\    /__/|  |\__\    /__/|
     \    ||    /    \    ||    /
      \        /      \        /
       \  __  /        \  __  / 
        '.__.'          '.__.'
         |  |   . :      |  |
    .    |  |       *    |  | *
    _________________________________
   /                                 \
   |    Save The Mix On Soundcloud   |
   \_________________________________/

 *          .             *       '
    *              *