Beat Estilo
DJ WS IGREJINHA
2:17
Maladeza
Teenangel, JLZ
2:50
Love Potion
BBYMUTHA (LSDXOXO remix)
5:00
Africanalidade
Blacks Não Maya
6:28
Son De Los Diablos
Dengue Dengue Dengue
10:00
So Seductive & Busy
Retina Set
19:27
YO VOY - حلالاماما remix (feat. Chapters)
Halalmama
22:51
Hot in Herre
Nelly x Sean Dream Edit
33:58
Destiny's Child
DJ Plead
36:22
Haras El Jabal حرس الجبل
Julmud
52:45
Cheba Zohra
Ray Chine الشابة زهرة - راي شين
52:48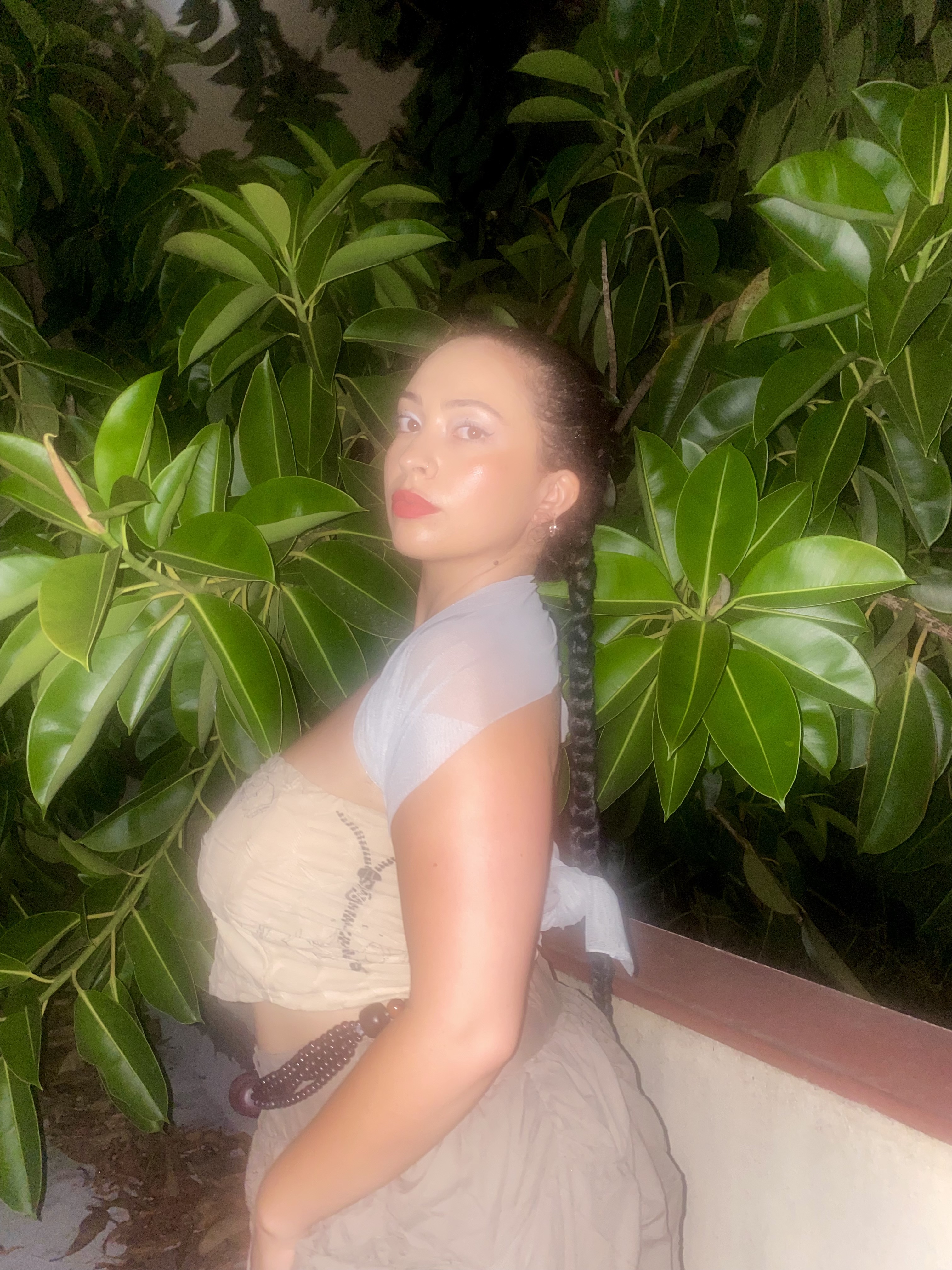 Assaba For Cult Classic Radio
Mounir-Aicha S. (Assaba) is a Moroccan-American filmmaker and DJ from Tongva land ("Los Angeles"). They are heavily inspired by rhythms of indigenous and folk music from the Maghreb- Chaâbi, Gnawa and Raï. Inspired by Kodwo Eshun's definition of music as "the science of playing human nervous systems, orchestrating sensory mixes of electric emotions" (More Brilliant Than The Sun), they exorcise their grief, longing, and desire through cinematic soundscapes and moving images.

CC: How would you describe your mix?
Assaba: Percussive, warm, nostalgic, silly, and seductive- the last, a trifecta I use to identify Sean Paul's music- but the mix is very sinister as well. There are elements of horror sprinkled throughout different tracks- the howling of a wolf, sharp whipping, ominous low-octave voices, and whistles, which coincided perfectly with spooky season. I'm inspired by the rhythms of indigenous folk music from Morocco- Chaabi, and Gnawa music as well, and follow those rhythmic patterns in the wide variety of music I mix. There are Arab-influenced reworkings of the music from my childhood- Sean Paul, Destiny's Child (Dj Plead x Halalamama), and Nelly- playful and sacred rhythms.
CC: What are some of the images that you chose to represent this mix and why?
Assaba: I chose a few images of Othman Khadraoui's oil paintings on palmwood from his book entitled "Le Hammam". Each one of his pieces are accompanied by writing from different Maghrebi writers and artists exploring the intimate portal that is a hammam. I felt a connection between hammams and dancefloors- both contained sites of bodily heat and release, movement and stillness, pressure being released from our bodies through sweat- movements of scrubbing or dancing containing rhythm and flow. They can both serve as dedicated spaces to process and release grief and rage and find reprieve in embodied articulations of pleasure. The two vertical iPhone shots were taken in Marrakesh of graffiti and illustrations painted on the walls outside of an abandoned cinema. The landscape photo is a still from a 16mm film I shot for my friend YaYa Bones' music.
CC: As a filmmaker, how does your relationship to visual storytelling inspire your DJing and sonic storytelling?
Assaba: In both recorded mixes and live, I often begin and end with film compositions as a means to spatialize and orient listeners into a particular visual atmosphere of sound. I began this one with a Mica Levi composition from 'Under the Skin' and ended it with Levi's "Pisa Suave" from Colombian/Brazilian film 'Monos', both jarring scores rich with dry tremolos that evoke feelings of dread and curiosity. Mica's work has been hugely inspiring to me both as a composer and as a filmmaker in considering sound as integral to the cinematic process, and visual imaginings to building an atmosphere of sound. Building a specific visual and sonic language for each mix and film project feels like an important way for me to embody a precision in what I'm trying to articulate.
CC: Do you have a favorite food or snack to eat while working on a mix or creative project?
Assaba: I'm pretty hyper-focused when I'm working on a mix, everything else sort of fades away- but, if I'm being sweet to myself, I'll have lemonade, chai tea, or a chocolate chip cookie.
CC: What are your wishes for the future? Is there anything that you are working on right now that you are excited about?
Assaba: I'm very excited about my move to New York and expanding my sound and film practice among friends and artists I deeply admire and hope to collaborate with. I'm working on a film based in Casablanca, where my family is from, and an accompanying photo book.
CC: Favorite BPM?
Assaba: Currently 130 but it fluctuates often.
CC: What is one of your best dancefloor memories?
Assaba: Memories are often blurred, but dancing with my friend Zoe at Papi Juice in Brooklyn last summer holds a tender spot in my mind. I remember laughing and dancing with Zoe and my crush, and Zoe sending my mom a voice memo in the middle of the dancefloor- very sweet & very wholesome chaos. Another one that comes to mind is with my friend Bones at Boiler Room in London last October, during Manuka Honey, Nino Brown, and Lady Shaka's sets- some of the best I've seen in my life. I ended up going to sleep at sunrise on Bones' boat, still feeling the rhythms when I woke up swaying on the river. I feel super grateful for the pockets of community I have across different music scenes and communities and the ability to move and release together. /"The circle of the dance is a permissive circle: it protects and permits" (Fanon)
:)
       .-""""-.        .-""""-.
      /        \      /        \
     /_        _\    /_        _\
    // \      / \\  // \      / \\
    |\__\    /__/|  |\__\    /__/|
     \    ||    /    \    ||    /
      \        /      \        /
       \  __  /        \  __  / 
        '.__.'          '.__.'
         |  |   . :      |  |
    .    |  |       *    |  | *
    _________________________________
   /                                 \
   |    Save The Mix On Soundcloud   |
   \_________________________________/

 *          .             *       '
    *              *