Icy Lake (Original Arena Mix)
Dat Oven
0:00
Tu No Sabe
Pirates of The Caribbean
3:52
In De Ghetto (The Bad Yard Club Mix)
David Morales & The Bad Yard Club ft Delta
6:50
Sume Sigh Sey (MAW Remix)
House Of Gypsies
10:11
The Dancehall Ha (Original Mix)
Lazy Flow
13:50
Splash
SHE Spells Doom
17:33
You Don't Wash
Kode9 & The Spaceape
20:55
Legendary Children
Byrell The Great
25:39
Feeline (Original Mix)
Roska
30:37
This Is Hot (Yes Indeedy)(Original Mix)
Geoffrey C
41:20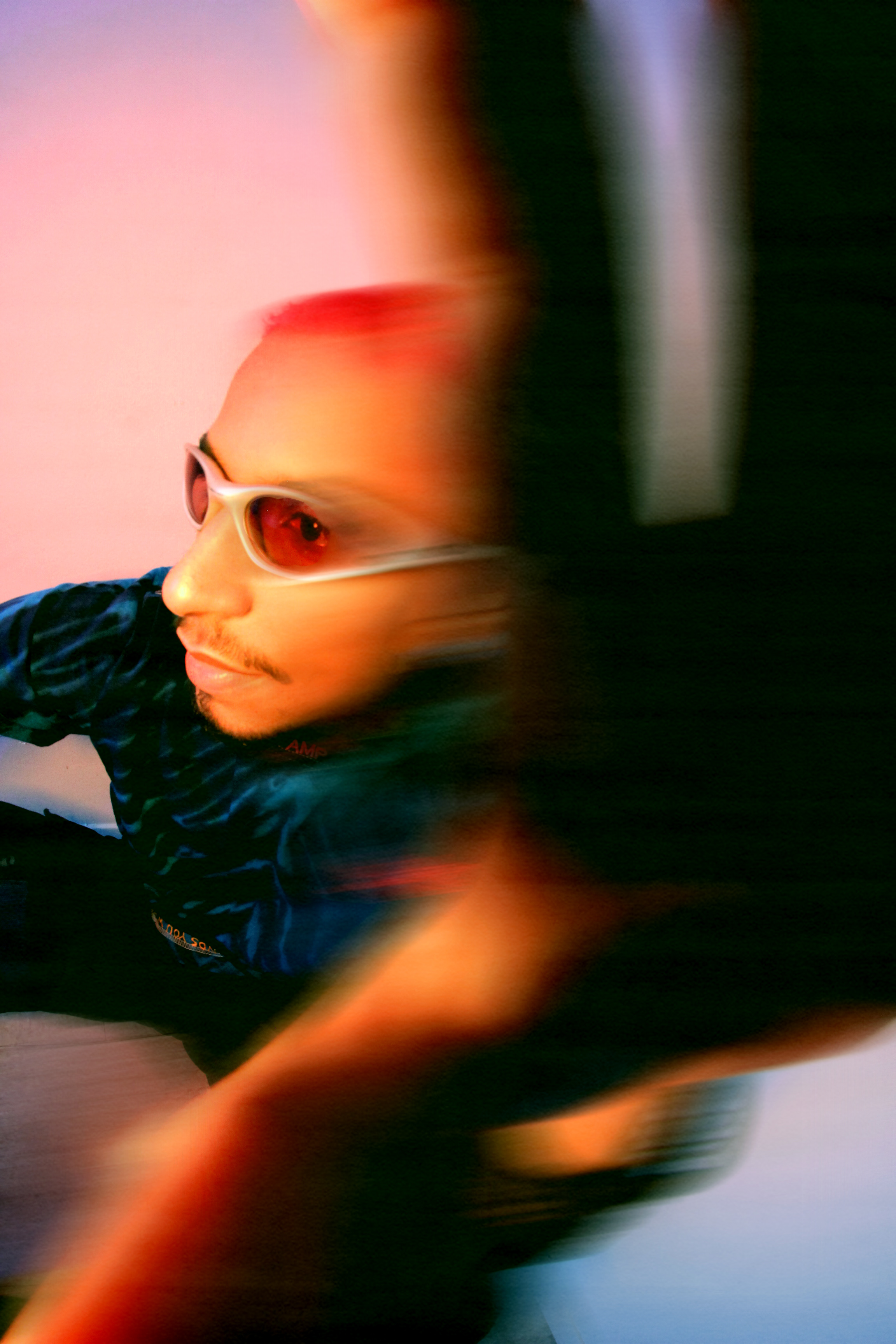 Donis For Cult Classic Radio
DONIS pronounced (DAH-NIS) is a Afro Dominican DJ/Producer born and raised in New York City. Their style is rooted in the city's soulful Deep House and Garage House heritage. Through the growing club culture in their home borough of Brooklyn, they have expanded their sonic palette playing various styles of electronic music, mixing US regional styles with Afro Latin/Caribbean sounds. They have become well known in the underground scene playing parties for Papi Juice, Boiler Room, Dweller Festival and regularly playing at local venues like Mood Ring, Elsewhere and Bossanova Civic Club. In late 2021 they dropped a single on critically acclaimed compilation, Coloring Lessons Volume n°2 by Coloring Lessons Records and recently debuted their seasonal residency at renowned club Nowadays.
CC: How would you describe this mix?
Donis: A musical dialogue between New York, The UK and South Africa. Exploring the intersections between the Tribal House of 90s NY with more recent UK Funky and Afro House. Afro Caribbean rhythms in a nutshell. 
CC: What are some of the images that you chose for the mix artwork and why?
Donis: I chose the photo of the twin towers to signify pre 911 New York, the golden era of New York nightlife. When I speak to OGs, they tell me 911 was when things really started going downhill. Along with the cabaret laws integrated by Giuliani. Crazy to think they robbed a whole generation of club culture in the city that is the blueprint. I chose the photo of Masters at Work because they are arguably the most important figures in NY House music. They got underground classics for days, as MAW and individually. 
CC: How are you feeling today?
Donis: Doing my best to stay positive. 
CC: What's a song or music release that you can't stop listening to right now?
Donis: Kerri Chandler - You Get Lost In It (Instrumental) Feels like I can listen to it on a loop forever.
CC: What are your wishes for the future? Is there anything that you are working on right now that you are excited about?
Donis: Peace and abundance for all my loved ones. I'm currently working on my debut EP and some shows outside of New York.
CC: This mix feels perfect for the summer. What are some of your favorite parts of New York City in the summertime? 
Donis: Block parties and park jams in Brooklyn, there's nothing like dancing outside. Smoking a spliff on Lebain's rooftop or catching some sun at Jacob Riis Beach.
CC: What is one of your best dancefloor memories?
Donis: When I was 18 or 19, this guy I met at a record store got me into Cielos. A club in the Meatpacking District that closed in 2019, one of the last proper clubs in the city (Manhattan) Louie Vega was playing and up until that point I had never heard a sound system like that in my life. Louie was playing all the jams, he played something at the end that really struck a chord with me and I lost it. I think it was Jamiroquai - Space Cowboy, one of my all time favorite songs.
       .-""""-.        .-""""-.
      /        \      /        \
     /_        _\    /_        _\
    // \      / \\  // \      / \\
    |\__\    /__/|  |\__\    /__/|
     \    ||    /    \    ||    /
      \        /      \        /
       \  __  /        \  __  / 
        '.__.'          '.__.'
         |  |   . :      |  |
    .    |  |       *    |  | *
    _________________________________
   /                                 \
   |    Save The Mix On Soundcloud   |
   \_________________________________/

 *          .             *       '
    *              *