Death at a Great Distance
The Body
0:00
Clout Tunnel Feat. Suda
TZUSING
05:35
AHL EL M8NA (FT. Dawsha & Abanob)
Sami Baha
07:36
SHOVE IT feat. NKC
DJ MM
08:52
KNIGHTS OF DUSSELCORE
TERA OCTE
09:38
CONCEITED (THERE'S SOMETHING ABOUT REMY)
Remy Ma
12:33
Yabn El Halal
Haifa Wehbe
15:07
AM To PM (SHALT Edit)
Christina Milian
18:14
Dammi Falastini
Mohammed Assaf
20:19
Esther (SUDA Remix)
TZUSING
21:07
What Happened To That Boy (ARCHITECT ON THE DRUMS)
The Neptunes & Baby Feat. Clipse
23:12
Bulletproof
Tera Octe
26:14
TRUCK RIDDIM (Feat. LatyKim)
BAMBII
27:48
Neck Breather
Loppy B
29:04
CHILDREN RIDDIM (FLEX)
Alex Compton
32:24
CKUNTIE 2.0 (Feat. Sugur Shane)
BE3K
36:33
DANCEHALL PRINCESS
MASSACOORAMAAN
37:31
Creep
Marvellous Cain
39:26
Smack My Bitch Up (DJ Hype Remix)
The Prodigy
41:50
Taian Riddim Beat
Predikador
44:46
The Helicopter Tune
Deep Blue
47:21
Wickedest Sound 2014 (JUNGLE REMIX)
Congo Natty
49:55
Chase The Fascist
Max Romeo
55:54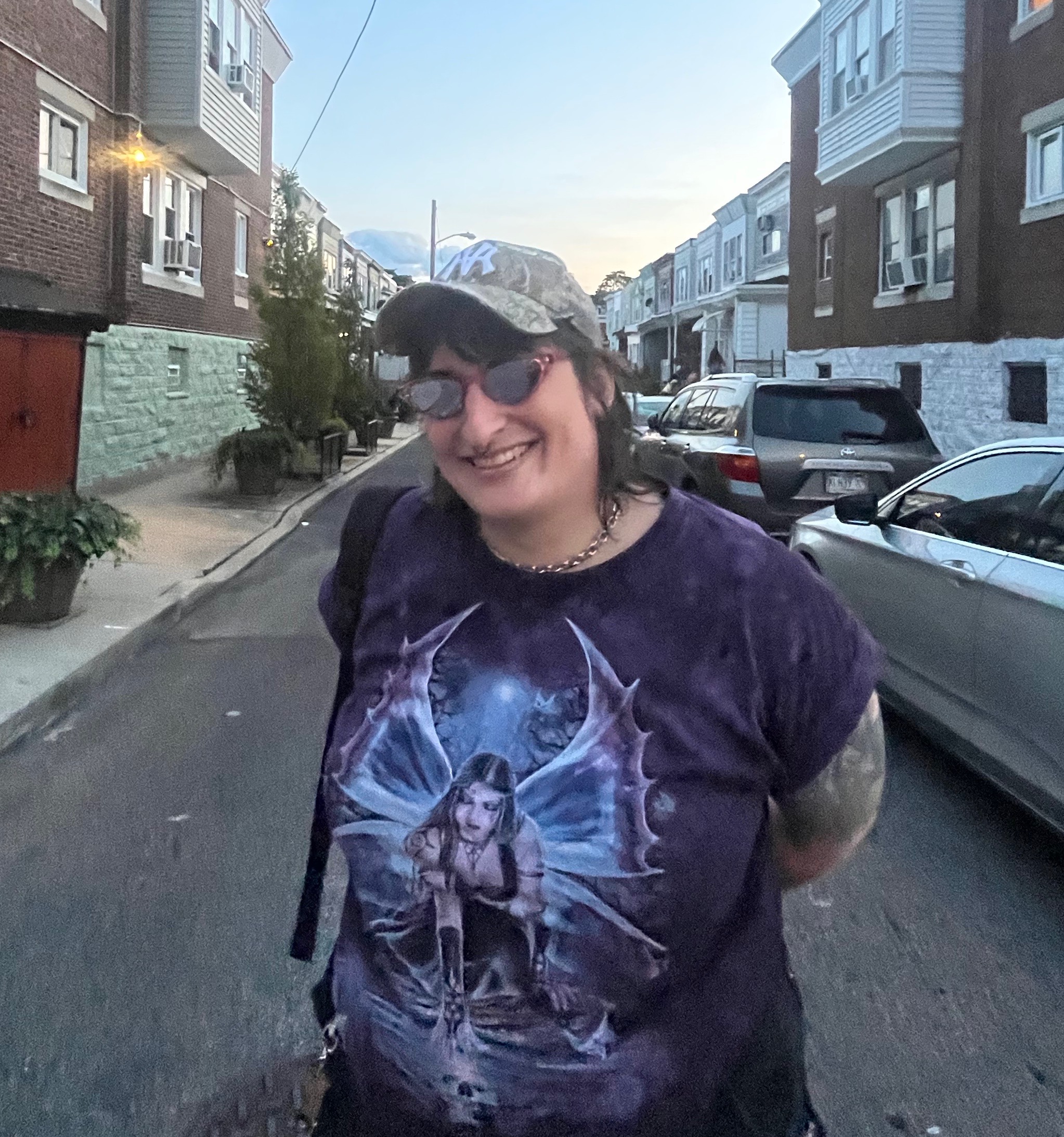 estoc For Cult Classic Radio
estoc is dedicated to the time-honored role of the court jester. Hyper referential, always evolving, and passionately tongue in cheek, her production and djing is always a wild journey through the unexpected.

Q: How would you describe your mix? 
A dive into some of the harder and slower genres, ones that don't rely on speed as an aphorism for aggression. I wanted this mix to feel like a venting of frustrations but to still have a groove and sensuality running through it
Q: What are some of the images you chose for the mix artwork?
The images I chose are all ones that have a kind of indescribable feeling to them, whether through subject or framing. They all feel quite different yet have a similar narrative across all of them.
Q: How did you initially get into production and DJing?
Initially through chiptune music ~15 years ago! I had a Gameboy with a special kind of cartridge called LSDJ (little sound DJ) that worked as a tracker. After that, I started exploring DAWs on the computer, running through Renoise, Reason, Garage Band, and Fruity Loops before eventually settling on Ableton, which I've used ever since
Q: Are there any upcoming releases that you're working on?
A number of collaborative projects and various remixes are in the works! I feel like I always have like 30 projects in progress at any given time
Q: What is one of your best dancefloor memories?
Dropping MCR to a packed crowd at Soft Centre in Sydney last year will always stick out to me! I always love a corny sing-along moment in the middle of a DJ set. Also, playing my mashup of The Fray with Evian Christ's remix of One Life by Malibu and having Evian come up to me in the middle of the song was a special moment as well