Salarymen
Filastine & Nova
0:00
Nakeles Tempos
Fatigado
3:20
Scrabble
Haruka Salt & Tongji
5:55
Aaaaaah
Los & El Blanco Niño
7:00
Dreading (El-B Remix)
Plastician
8:48
Kesibt ft. SHBL-LBSH
Hassan Abou Alam
22:05
That Drum On That Moon (Dub)
Sonia Calico
27:58
Reggaeton Sex
Siu Mata & Amor Satyr
29:47
Isandula (VIP Mix)
SNKLS
35:16
For Want of Gelt
Minor Science
37:05
Terrigen Mist VIP
The Untouchables
40:15
Mood Shift
Realitycheck
41:26
Belly's Gonna Bust the Door In
Toumba
43:36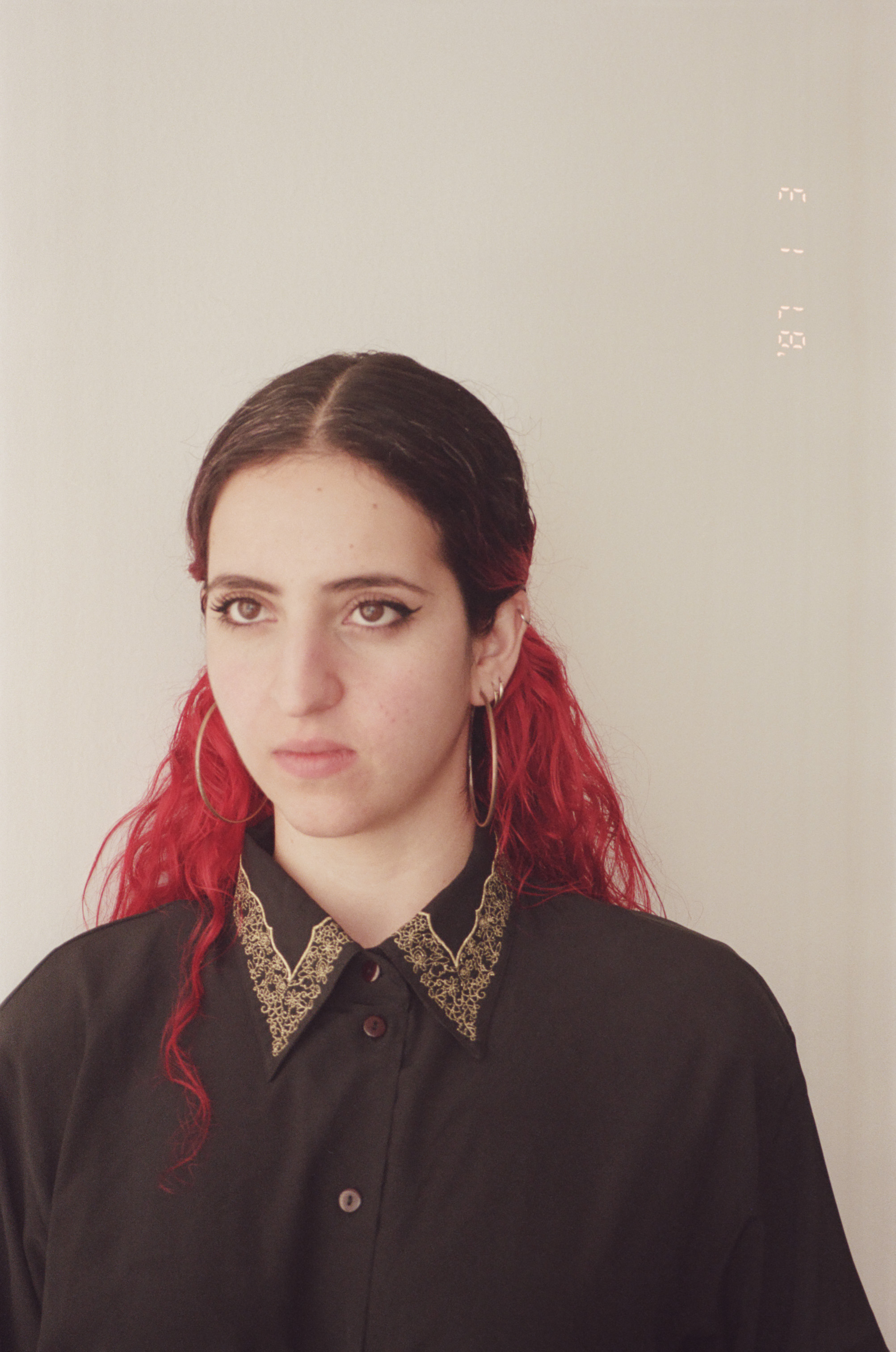 Loris For Cult Classic Radio
Loris is a Mexican DJ and producer with Palestinian roots. Her music is rooted in the fusion of Latin and Arabic sounds, blending in classical Arabic music and instruments introduced to her by her family: most significantly the Darbuka drums.
CC: How would you describe your mix?
Loris: Chaotic, with a city night flavor and with some dub transitions. It includes some new findings of Bandcamp Friday and others from people that I admire. It has a lot of percussion, high subs, nu-dubstep, a bit of fast dembow, and a lot of craziness.
CC: The way you hybridize your Palestinian roots with influences from Mexican music and productions styles is what drew me to your work years ago. How did you get into music production and what were some of your early influences?
Loris: It started with the desire to do new things and just as you say to merge two styles from different cultures. I was not satisfied with what I heard in my past and I imagined many sounds that at one point pushed me to investigate how to do it on my own. Being a DJ also had a lot of influence, I mixed rhythms from the Middle East with other very Latin songs and I felt the need to do this experiment, which has turned out well. My influences were cumbia and electronic Arabic music, but everything has changed with each year.
CC: You recently moved to CDMX, what are some of your favorite parts of the music scene there and some of your favorite spaces and artists?
Loris: Yes! I have been very happy to move to a city full of culture, many people to meet and interesting events. The best thing about the music scene is that there is EVERYTHING and there are very good proposals from events to artists. One of the places I like to go to the most is YuYu, a nightclub where I have always enjoyed playing and dancing. There is a new proposal called Ediciones Tecpatl, a series of events that bring new artists and include a lot of local artists, very good. But the interesting thing here is that most of the club events are itinerant, they move from place to place each edition. I still have a lot more to know, the city is very active, but I hope very soon to go through all the musical proposals. 
My favorite artists also change every time, right now I have been really enjoying the sets of Brujx Prieta, TAYHANA, El Irreal Veintiuno, Arieshandmodel, INVT and well, people always pass by CDMX so I have seen other acts that I have enjoyed in these months like Travieza, Nick Leon, Stingray 313. This list does not end but there are some that I remember.
CC: Favorite BPM?
Loris: For now I really like between 145-160.
CC: What is one of your best dance floor memories?
Loris: I have two, one that was on the anniversary of Terminal listening to Bclip dancing cumbias with my friends and the other was a few days ago watching Tokischa at the Festival Ceremonia, also with my friends <3 ohh and I also couldn't forget an event that was held in YuYu called Noche Roja (Red Night), organized by Movelike and Added. The artists who played were: Un Dilema, 1OO1O, Swirlix and Regal86. It was amazing, I didn't leave the dance floor.
CC: What are your wishes for the future? Is there anything that you are working on right now that you are excited about?
Loris: Always working, always excited! Some collaborations and remixes are coming that I have been liking a lot like a track with Lila Tirando a Violeta where we put voices of us singing alone to harmonize the song, it is something that I had not done before, Lila does it in her songs but this time I decided to encourage myself to do the same with her. Another is a remix for Tribilin Sound, an artist I've admired a lot since the beginning of my career, and I'm excited because it's a style that I haven't produced for years, I try to always push myself to create different rhythms. Also working on finishing some tracks, several proposals for various labels, a great challenge to push my creative process to do new things. What I would like in the future is to buy more gear to produce faster, and also release more EPs instead of singles.
       .-""""-.        .-""""-.
      /        \      /        \
     /_        _\    /_        _\
    // \      / \\  // \      / \\
    |\__\    /__/|  |\__\    /__/|
     \    ||    /    \    ||    /
      \        /      \        /
       \  __  /        \  __  / 
        '.__.'          '.__.'
         |  |   . :      |  |
    .    |  |       *    |  | *
    _________________________________
   /                                 \
   |    Save The Mix On Soundcloud   |
   \_________________________________/

 *          .             *       '
    *              *