Unravel In The Designated Zone
Anz
2:20
Strings Of Death
KG & Scratchclart
4:44
CK Mann + Carousel 7
Asafo Beesuon (Daniel Haaksman Edit)
10:00
Unreleased
Unreleased
12:16
Afrique
Karen Nyame KG
14:03
Bird Woman Baby (Spooky-J Remix)
Kasai Allstars
15:43
Kaboom! (Vocals)
Roska & GQ
19:27
Power rules everything around me
Urumi
24:09
Unreleased
Unreleased
26:00
Mesmo Sem Dinheiro
DJ Firmeza
29:26
Bebe com calma
DJBboy
31:30
Polícia Covarde
FBC & VHOOR
35:03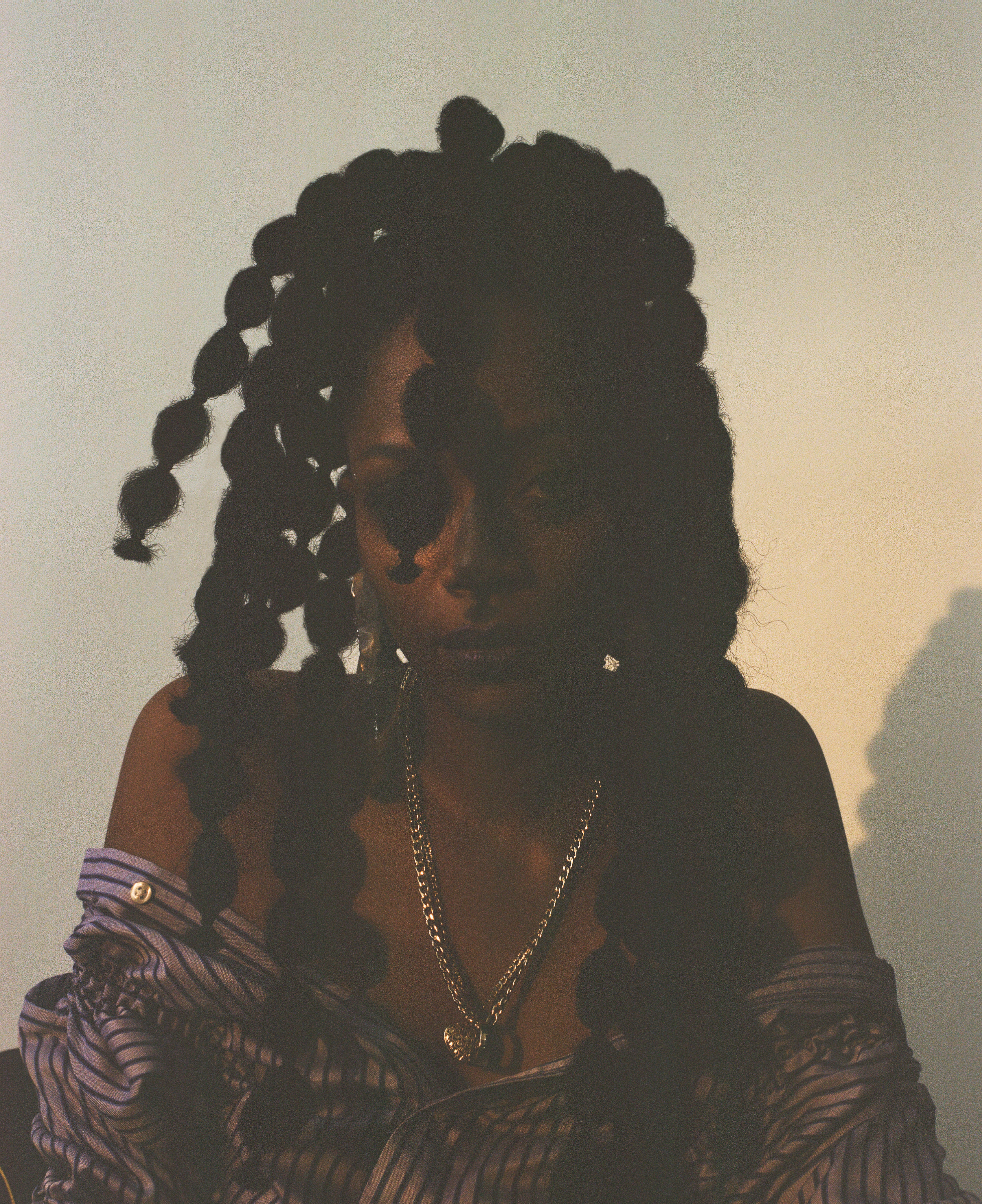 San Farafina For Cult Classic Radio
Colliding up-tempo club beats with the ethos of modern afro sounds, San Farafina, a key member and resident DJ of the globally-based Moonshine collective, curates an ethereal fusion that draws inspiration from her diasporic roots and eclectic upbringing. She fuses the unrefined nature of garage, the erratic percussion of batida and the menacing synths of gqom to create a story that can only be told through sound.
CC: How would you describe your mix?
San Farafina: Very percussive with a lot of tracks from producers based in the UK and Portugal mostly. I think it maintains a relatively upbeat level of energy while having this kind of melancholic and rebellious undertone at the same time.

CC: What are some of images that you chose to represent this mix and why?
San Farafina: I'm a bit moody lately but I'm not this complete pain to be around either. I'm just kind of in my feelings and the mix represents that. So, the photos just seem to make sense to me - a fierce komodo dragon and this lonely beach with electric blue waters.

CC: How are you feeling today?
San Farafina: As if I haven't slept in 3 weeks but I'm really excited to play at the Nitsa Club tomorrow in Barcelona.

CC: Tell us a bit about the music scene in Montréal and what makes it special. Any favorite events or DJs?
San Farafina: Montreal's music scene is defined by it's love for electronic music. My favourite event is no cap Moonshine because of this afro electric vibe we've had the privilege of exploring and curating. People are incredibly open minded and it gives me the freedom to fully express myself when I DJ at Moonshine in Montreal. My fave DJs here are Von Party and Pierre Kwenders

CC: What are your wishes for the future? Is there anything that you are working on right now that you are excited about? We're launching a community centre in the heart of Montreal that is devoted to making creative resources accessible to underrepresented groups of young artists in the city. I'm helping to launch and coordinate that project alongside the rest of the team and I'm really excited about having something like this in Montreal, let alone being able to help produce it.

CC: Favorite BPM?
San Farafina: 140

CC: What's a song or music release that you can't stop listening to right now?
San Farafina: Vanyfox - Banzelo EP. He's absolutely crushing it. I've seen him work and it's inspiring.

CC: What is one of your best dancefloor memories?
San Farafina: Dinamarca is always the best dancefloor memory. They get me in this very sexy mood every time. As a DJ though – there's no better feeling than playing a deep cut that you just really feel and connect with.. to look up at the crowd and see people on the dancefloor appear to be feeling the same way. 
       .-""""-.        .-""""-.
      /        \      /        \
     /_        _\    /_        _\
    // \      / \\  // \      / \\
    |\__\    /__/|  |\__\    /__/|
     \    ||    /    \    ||    /
      \        /      \        /
       \  __  /        \  __  / 
        '.__.'          '.__.'
         |  |   . :      |  |
    .    |  |       *    |  | *
    _________________________________
   /                                 \
   |    Save The Mix On Soundcloud   |
   \_________________________________/

 *          .             *       '
    *              *