Like Dat
Marquis Hawkes
1:28
Quiet Storm Remix (TMB Edit)
Space Jams
3:46
Pepis (Strip Steve Basement Mix)
Funk D'Void
12:35
Ready for Action (Beat Mix)
Ron Bacardi, Ben Sims
17:59
Culeteo Liquify (Brvtus Edit)
Ceky Viciny x Dj Plead
23:50
Lo ultimo En Guaracha parte 3
Dj Treezy
26:40
More My Love... Water Dog
DJ Babatr
32:12
Eh Wut
Addison Groove
38:26
I WANNA RAVE (KiNK Remix)
LB aka LABAT
46:19
Uptown Movaytion
Dos Flakos x Jeremy Giros
49:30
Lay It Down
Lil Wayne
55:21
Mastaflaka (King Doudou Dembow Tool)
Hidden Peaks
59:00
Telefono Behavior (Nick León Mashup)
Keri Hilson × Lady Gaga
1:00:18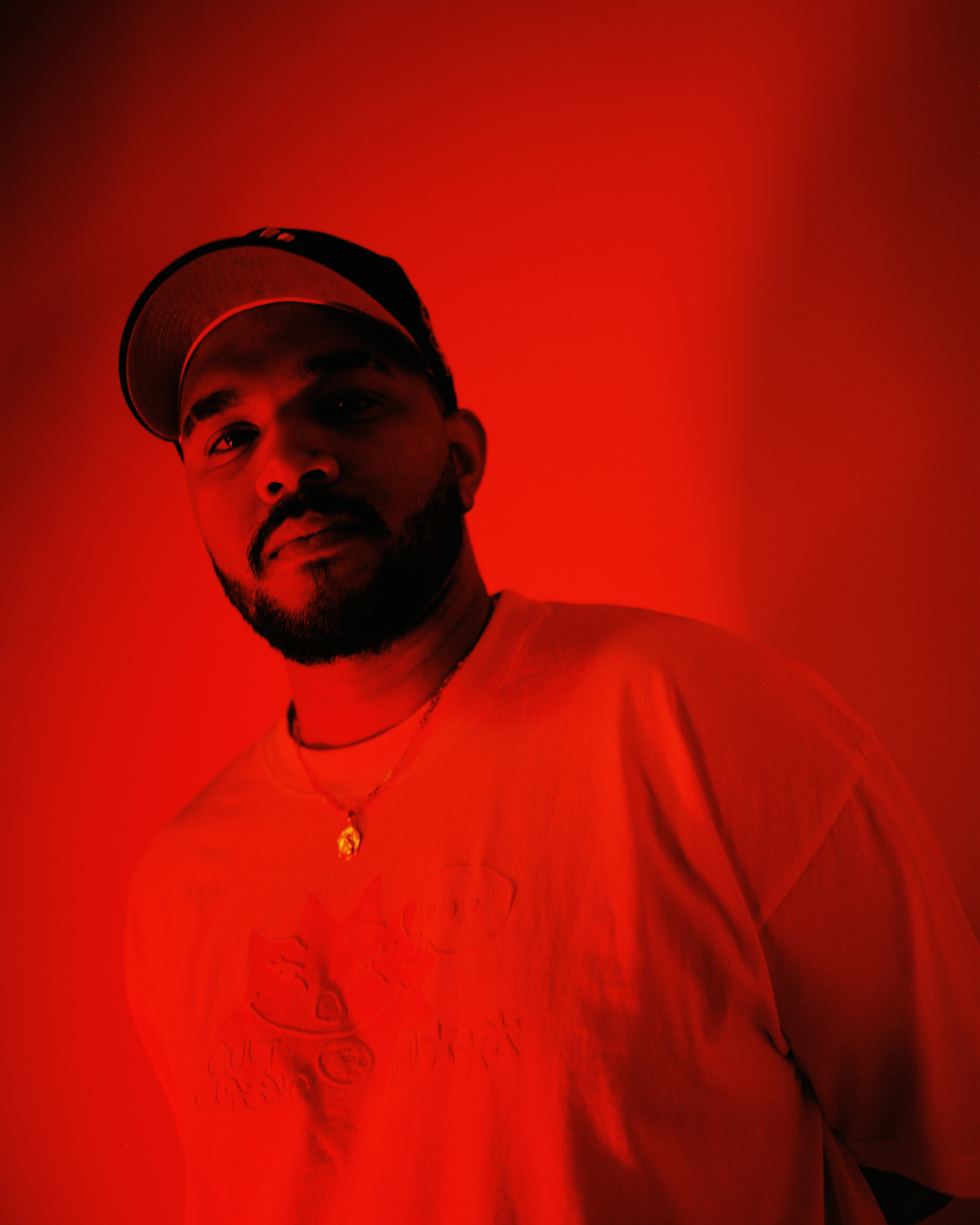 Sterling Juan Diaz For Cult Classic Radio
Sterling Juan Diaz. I'm a 29-year-old Dominican American DJ and multidisciplinary artist from NYC. Being a first-generation American, I grew up surrounded by diverse cultures and scenes, all which deeply influence my craft.

I've been spinning since 2016. I tend to draw from a wide range of genres, from club music, house, techno, Latin sounds, and more. I strive to create spaces that celebrate the QTBIPOC community and the intersectionality within it. My sets are about fluctuations in energy, fluidity, and rawness.

The NYC queer dance scene and my cultural roots are deeply embedded in my sound. My sets are love letters to exploration, juxtapositions, and my influences. While finding out more about myself at the same time. 

How would you describe this mix?
I'd say this mix is an hour-long percussive-leaning survey of what be making me wanna bounce. Lots of different drums and bass lines mixed together pulling from some of my all-time rinsed favs to music I've just discovered and started spinning recently. Lots of nostalgic feeling vocals with a hint of nastiii too ;) Hope u enjoy. 

What are some of the images that you chose for the artwork and how do they inspire the mix?
Lol. With the weather getting nicer out, I be reveling a lot + I love a vanity NYC license plate. 
Kinda been collecting em recently, sometimes when I see them they say just what I needed to hear.

Favorite genres to DJ? Favorite BPMs?
My fav genre is hard to pin down. the true answer is a lot of em. would say, I love spinning music that makes me feel something… yfm? bpm wise, I'd say I'm most comfortable traversing around the 135 - 140ish range.
Just cuz most of my go-to's are around that. I kinda don't let bpm restrain my selection though, love slowing shit down n getting sexy or speeding lower bpm jams up to inject more energy into them.

How does the NYC queer club scene inspire you as a DJ?
The best artists and music in the world in one place. Easy.

What is one of your best dancefloor memories?
This changes all the time but a lot of things be making me good cry. Always surprised by what triggers that though.